The Experience
Embark on a 5-day holistic wellness journey designed to support and enhance your journey of transformation through conscious dance and fitness classes, innovative healing practices, and experiential workshops in the fields of Mind, Body, and Energy. Meet Julianne Hough and foster intimate connection with our coveted Guest Experts, KINRGY Guides, and Facilitators to unlock new depths within yourself and expand your conscious awareness.
What's Included

2 pre-retreat group welcome and connection calls with our KINRGY Retreat Facilitators
Daily movement classes including Dance Fitness, Strength Training, Mindful Movement & Somatic Healing
Daily Private Chef to provide all-organic, nourishing brunch bites, refreshments & high vibrational lunches. All meals are gluten free, dairy free, and sugar free
1 Community Welcome Dinner upon arrival prepared by our Private Chef
Experiential Learning + Integrative Tools with our coveted Guest Experts
1 Breathwork Ceremony to clear energetic blocks and create space for your authenticity
Transformational Group Coaching with a licensed Somatic Therapist and Community Leaders
Sound Healing Ceremonies to align and restore the patterns and frequency of your physical, mental, and emotional body
1 Community Land Journey Excursion to explore the native habitat of Sedona
1 post-retreat group call to integrate and carry forward your transformation
Airport Transfers upon arrival and departure
Daily Shuttle Transportation to/from the Retreat Location
What's Not Included

Airfare
Accommodations
Dinner on Day 1-5 (November 2nd-6th). We will host 1 Group Welcome Dinner on Day 0 upon arrival (November 1st).
Register Now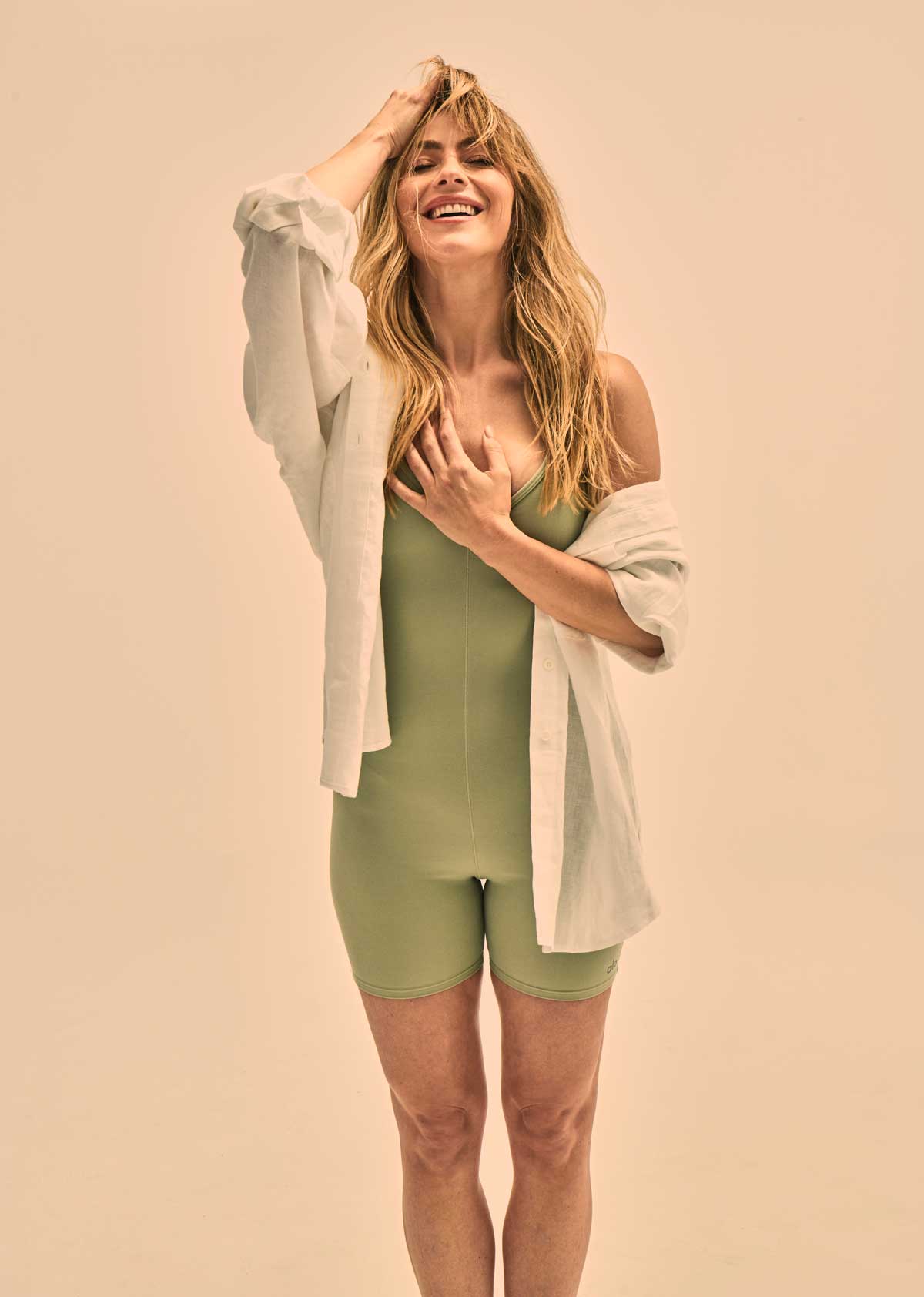 Meet Julianne Hough
This is more than just a meet-and-greet; it's an immersion into the very essence of human connection, where you'll get the chance to connect personally with the Founder and Creator of KINRGY, Julianne Hough. 
A luminary in the realms of art, wellness, and human connection, Julianne's journey is an inspiring testament to the transformative power of self-discovery and finding your purpose. As a multi-talented artist and a passionate advocate for holistic living, she will share her personal odyssey and create a sacred space for you to embrace your own story and life path. You will have the opportunity to engage in heart-to-heart conversations, inquire about her insights, and uncover the pearls of wisdom that have guided her to be a source of inspiration and light for the masses. In this intimate setting, you'll not only witness Julianne's authenticity but also have the opportunity to nourish the bonds of human connection that lie at the core of this transformative journey.
Mona Sharma
Celebrity Nutritionist & Master NLP Practitioner
About

Mona Sharma is a dynamic leader and entrepreneur in the health and wellness industry who works with high-profile clients worldwide. Mona has been seen on The Today Show, The Doctor's Television, and The Red Table Talk sharing her expertise of the healing power of food as medicine. Mona approaches healing by looking at all pillars of health, combining modern science with the power of ancient rituals rooted in one's nature for optimal health for life.
What You Will Experience

Mona will guide you through a deep dive in understanding the systems that determine the nature of your physical, mental, and emotional well-being, and how to identify the specific shifts you need to make in order to support your optimal health. She will support you with experiential exercises and practical tools that will transform your outlook and lifestyle approach that food is medicine, movement is therapy, and mindfulness is the key to living your most vital life.
Dr. Lori Baudino
Licensed Clinical Psychologist & Dance/Movement Therapist
About

Dr. Lori Baudino has been a practicing clinician for over 20 years and is a leading advocate for integrating movement and body awareness into psychotherapeutic practice. Her work is grounded in the belief that the mind, body, and spirit are interconnected – she uses an embodied methodology to support social, emotional, physical, and cognitive health to promote greater awareness and connection.
What You Will Experience

Dr. Baudino will be present throughout the entirety of the experience as a Licensed Professional to help you create space for your personal healing journey. She will guide you through education and somatic techniques to help you identify your current state of being and uncover where you can focus your attention for deeper healing and release. Through harnessing the wisdom of your body, you will discover how to move through life's challenges with more conscious-awareness & ease.
Mari Mendoza
Energy Healer & Master Ceremonialist
About

Mari Mendoza has experienced decades of sacred teachings through the healings traditions of Native Indigenous Cultures. She weaves her wisdom into her current offerings within spiritual communities, native tribes, and wellness spaces today to cultivate reverence, balance, and profound transformation for all involved.
What You Will Experience

Mari will be guiding 3 sacred ceremonies throughout the KINRGY Retreat as a tangible way to explore our connection to the natural elements and how they relate to all aspects of our Beingness – physically, mentally, emotionally, and spiritually. Through vibrational healing activations, we will discover a vast array of tools and methods that enhance our vitality, clarity, peace, empowerment, and joy.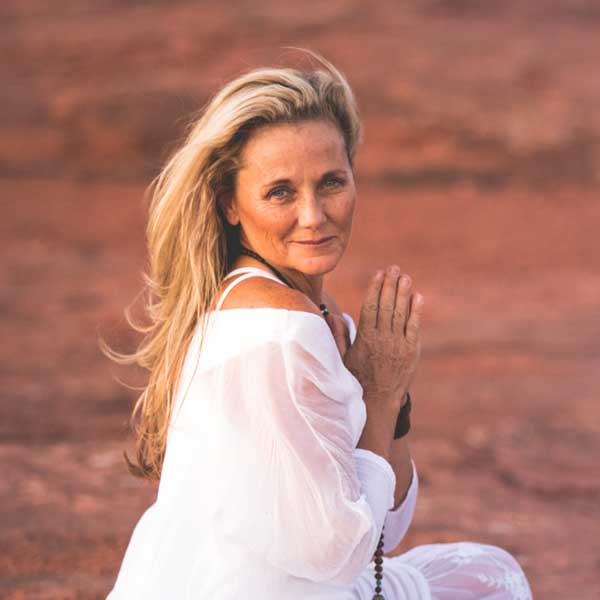 Anahata Ananda
Shamanic Spiritual Healer & Certified High-Performance Coach
About

Founder of the Sedona's Shine Sanctuary and Shamangelic Healing, Anahata Ananda has guided tens of thousands of individuals through fundamental shifts, supporting them to turn their life around and manifest the life of their dreams. For over 2-decades, Anahata masterfully creates a safe and loving space for inward transformational journeys that empower individuals to release their fears, open their hearts and reclaim their power.
What You Will Experience

Nestled within the healing space of Shine Sanctuary in Sedona, Anahata will guide you through a 3-hour Shamanic Breathwork Ceremony designed to clear dense energy in the body and open new channels of awareness. Through guided breathing techniques, vibrational sound, crystal therapy, and guided visualizations, you will transform your energy on a cellular level and create space for spiritual expansion. Anahata will also take you on Sacred Land Journey within the natural habitat of Sedona to connect you with the land's renowned energy vortexes and align your frequency to a state of harmony and abundance.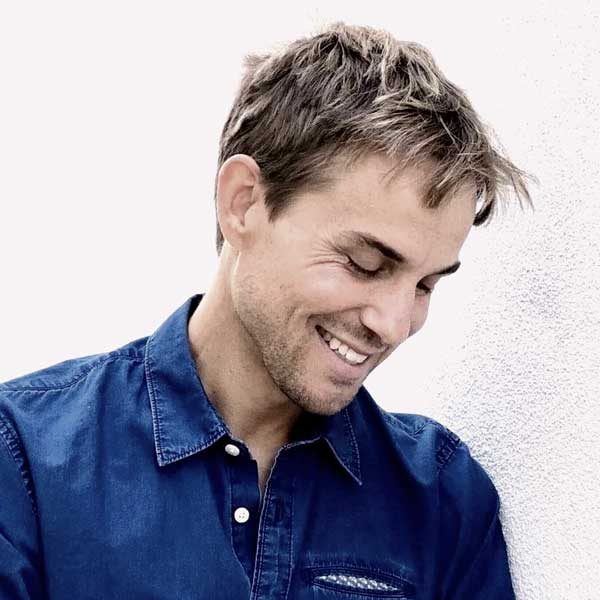 Scott Picard
Organizational Coach & Global Teacher
About

Scott Picard has been teaching workshops and coaching individuals, groups, and companies worldwide for over a decade. After working in global partnerships at Yahoo! and integrating his unique and accessible teaching method into the company culture, he has since worked with companies including Google, Nike, Lululemon, Ultragenyx, and Art2Life. He continues to guide others to discover the unique gifts and tools that live inside each one of us, so we can shift internal obstacles, take action toward our dreams and goals, and lead with the strength of our hearts and the true power that lives within.
What You Will Experience

Through innovative education and experiential exercises, Scott will lead you to access your primal intelligence and instinctual self that is highly refined and possesses keen accuracy into relational understanding. When you reconnect to this energy from within,  you can move through the world with unwavering integrity and embody a state that is effortlessly magnetic and powerful.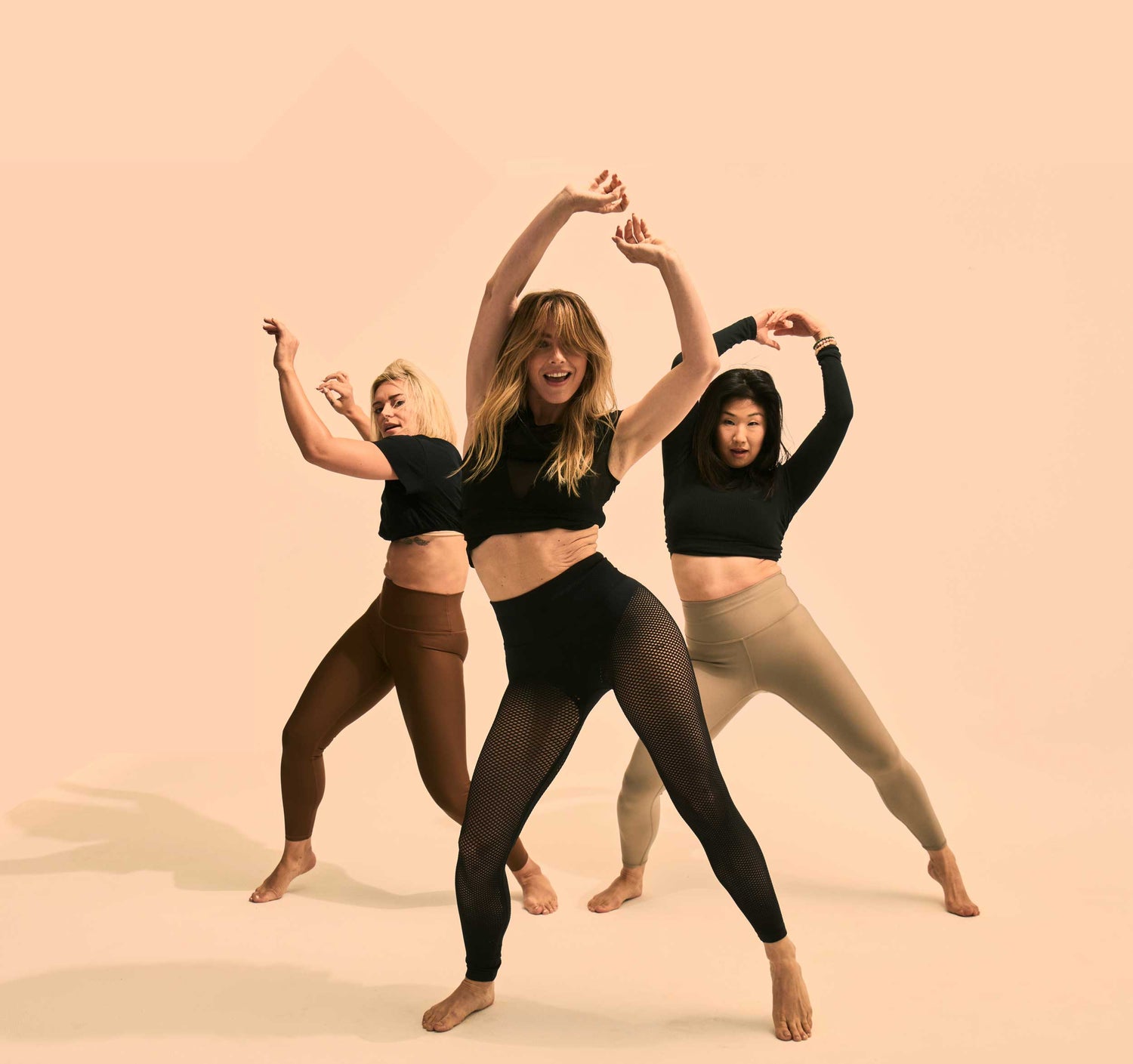 The Schedule
Arrival Date/Time: Wednesday, November 1st, anytime before 3pm GMT
Departure Date: Tuesday, November 7th
*Group Welcome Dinner to be hosted at the Retreat Location on Wednesday, November 1st at 6pm GMT
Daily Programming (November 2nd-6th):
Nourishing & Energizing Breakfast Bites Curated by our Private Chef
KINRGY Class led by Founding KINRGY Guides
Intimate Wellness Workshops with Coveted Guest Experts
All Organic, High Vibrational Community Lunch Curated by our Private Chef
Afternoon Activities, Community Connection, & Experiential Exercises
Closing Ceremony + Integration Circle
Register Now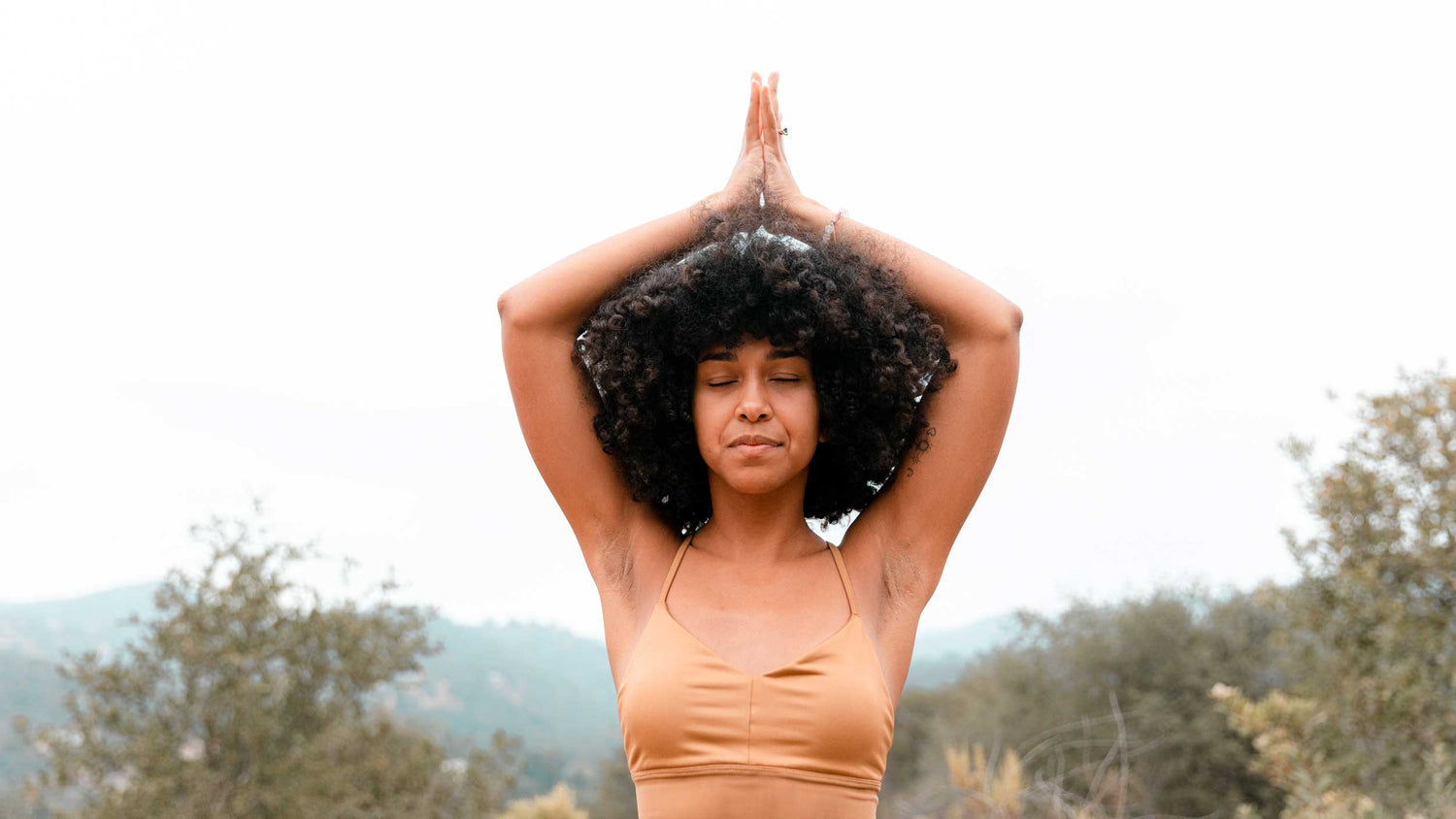 The Location
The KINRGY Retreat will be hosted within a sanctuary of transformation nestled amidst the awe-inspiring landscapes of Sedona, Arizona. Prepare to embark on a journey of profound healing and self-discovery, where the retreat space itself becomes a cocoon of comfort, safety, and interconnectedness.
Step into a beautiful home that seamlessly blends with the captivating natural beauty that surrounds it. The moment you cross the threshold, a gentle sense of being held in the arms of nature invites you to unwind and let go. The scent of juniper and sage infuses the air, grounding you in the present moment and setting the stage for the transformative experience that awaits.
Register Now
Testimonials
"I'm grateful to have found the KINRGY community and continue to channel its energy and power into my daily life as it transforms me into a happier, healthier, and truer version of myself. KINRGY unlocked something inside of me that I had hidden away... the call to reconnect with myself was strong and I haven't stopped talking about it since".

- Kirsten

"To say that I'm completely overwhelmed with emotion is an understatement. I'm totally hooked! This has impacted my life in a way that I'll never be able to thank you enough for."

- Emma

"I have been on a journey of healing for the past year and have explored so many modalities like yoga, reiki, breathwork, counseling, EFT, meditation, inner child work, journaling… the list goes on! Many of them have helped me release, but KINRGY (by far!) has been the most transformative tool I have used. After each class I feel so much gratitude and empowerment."

- Cara
Frequently Asked Questions